Wednesday, July 1, 2020   
11 am – 12 pm
The Impact of the WELL Movement in the Design Community
As we move forward during these exceptional times, we contemplate the responsibility of the design community to offer environments that are conducive to health and wellness.
 Partners in Living WELL has been at the leading edge of this movement and will share insights into studies and research on this topic as well as choices for creating healthy interiors. From interior designers to product manufacturers and contractors, what is the responsibility of the design community? 
How can we change our services, products and building acumen to promote environments that add to our health?
 Winston Churchill once said, "We shape our buildings and afterwards our buildings shape us".
Let's have a conversation about how our decisions
will impact the future.
Wednesday, July 1, 2020       11 am – 12 pm
Please check your spam folder if you do not receive  a confirmation within 24 hours.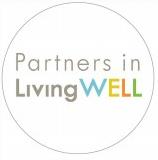 Leslie and Giselle are the co-founders and collaborating partners in Partners in Living WELL, a design based collaboration advocating for building healthy living environments in partnership with like-minded professionals.
Giselle Ulmo

Design WELL AP, WELL FACULTY, ASID Allied Professional Giselle Ulmo has been a designer for over 25 years and has been passionate about the possibility of creating functional spaces where her clients could thrive. She developed her firm Giselle Ulmo Design by working closely with her clients and creating spaces that are a reflection of the client's lifestyles, aesthetically beautiful while implementing features to create a healthy environment. Her desire to have more knowledge led her to study WELL and become one of the first WELL AP and WELL faculty in New York. Giselle  is an advocate and expert speaker on the subject of WELL and has presented at engagements, open forums, and presentations not only for the Design and Architecture industry but also for the general public.

Leslie Gustafson

& Co, LLC. WELL AP, ASID Allied Professional Award-winning designer Leslie Gustafson has been a fixture in the Interior Design industry for over 30 years. Based in Westchester County, NY, Ms. Gustafson's diverse work can be seen locally in the tri-state area and across the country. Her clients have praised her ability to create spaces that flow effortlessly and reflect their distinct personalities and visions. As an advocate for designing not only beautiful spaces but environments with health and wellness in mind, Leslie is one of the first New York interior designers to earn the title of WELL AP. She uses this knowledge to counsel her clients and has been a keynote speaker at many industry functions. Partners In Living WELL
Check out our newest posts on your
favorite social media platforms.
Support IFDA by liking, commenting and
re-tweeting our members contributions.
Do you have something to add to the conversation?